1921
She was born on October 15th in Bucharest; her father was a leather merchant and the Adelstein family's wealth was a result of their land ownership.
1934
Her first major sporting success came when she won the Romanian Cup.
1936
For the first time, she became the national table tennis champion of Romania. She retained this title for 21 years.
1939
At the first World Championships in which she competed, she won a silver medal in the women's doubles with Sári Kolozsvári.
1940
Due to the Anti-Jewish Laws, she was banned from the country's gyms because of her Jewish origins and was unable to play table tennis for five years.
1945
She married Lou Rozeanu, with whom she had a daughter, Michaela.
1950
She won her first World Table Tennis Championship. Rozeanu was the first Romanian athlete in history to win a world title in any sports category.
1953
For the first time in the history of table tennis, she won four gold medals at a single World Championship (held in Bucharest).
1954
She was awarded the highest sports honour in Romania, the title of Master of Merit in Sport.
1960
She defected to Israel and became national champion in her new country that same year, a feat she repeated twice more.
1961
At the VI Maccabi Games ("Jewish Olympics"), she won the women's singles table tennis competition as an Israeli competitor.
1981
She was inducted into the International Jewish Sports Hall of Fame.
1995
She was elected to the ITTF Hall of Fame.
2001
She was awarded the title of Honorary Citizen by the City of Haifa.
2006
She died in Haifa on February 21st of an illness caused by cirrhosis of the liver.
The famous Rozeanu racket
An Austrian company producing table tennis rackets has taken advantage of Rozeanu's World Cup victories to market its products under her name. Although the sportswoman did not benefit from this, she came under attack in communist Romania, accused of profiting from sporting successes achieved with state money. However, Rozeanu has played with the same racket throughout her sporting career. She superstitiously believed that this was the key to her success. She only changed the tread every two months. The magic racket is now on display at the ITTF Table Tennis Museum in Shanghai.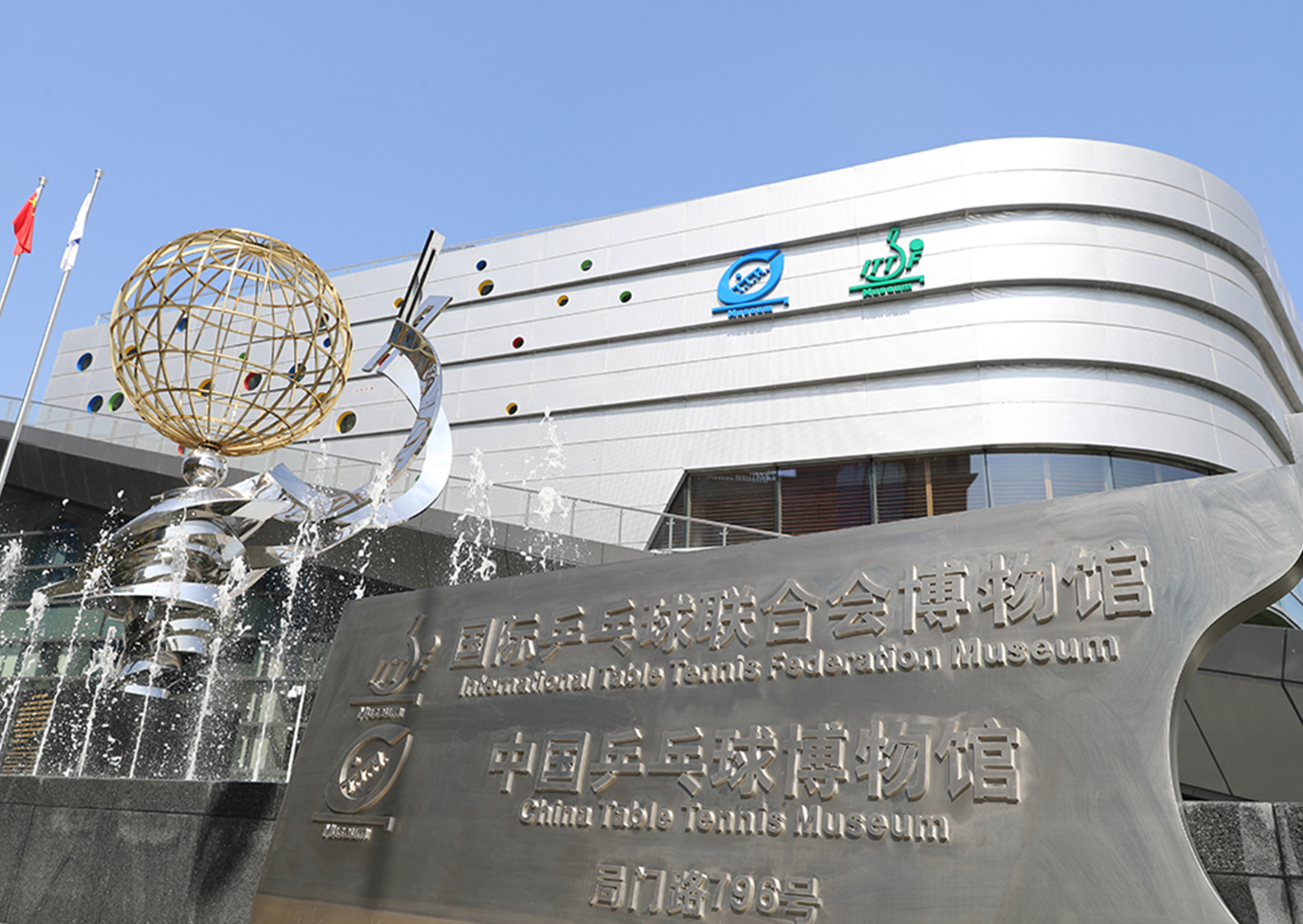 Why is scarlet fever good for table tennis?
According to the family legend of the Adelsteins, her father, a leather merchant from Bucharest, brought home some table tennis rackets and nets one day to cheer up nine-year-old Angelica, who was confined to the four walls because of her scarlet fever. The matches between the children on the lunch table started immediately. Angelica beat her brother easily. Seeing this, her father bought her a competitive table. Rozeanu also later liked to train with men.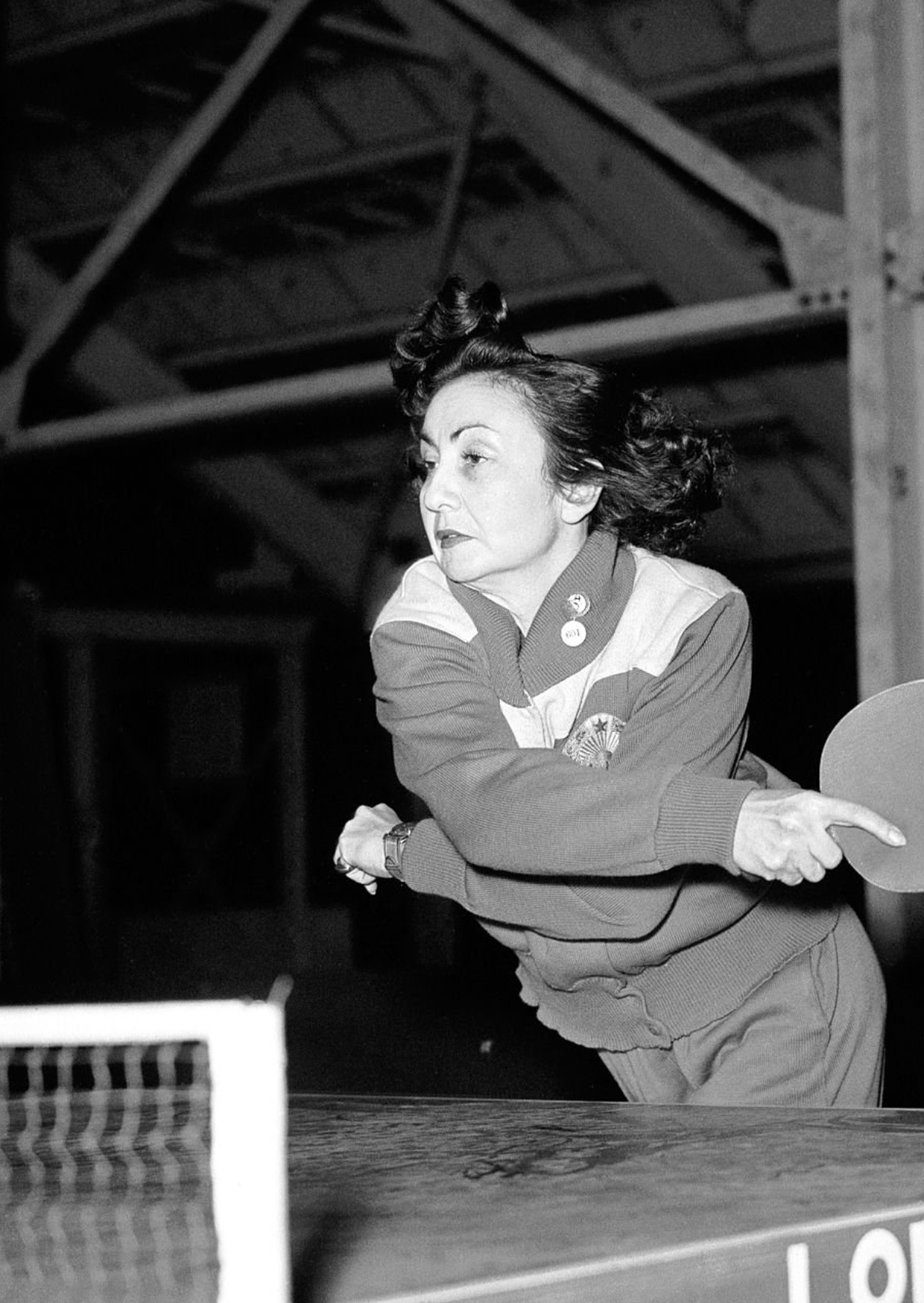 Escape from communism to Israel
In 1960, Rozeanu competed in the Maribor International Championships in the individual category – this time, as an Israeli. In February 1960, her (ex) husband defected to Israel, and in August Angelica was unexpectedly granted permission to travel west to Austria. She set off with a single suitcase and with his fourteen-year-old daughter, Michaela, to avoid even the appearance of defection. But they never returned to Romania, and continued their journey to Israel. Back home, the authorities even confiscated Rozeanu's personal belongings (trophies, medals) from her mother and brother.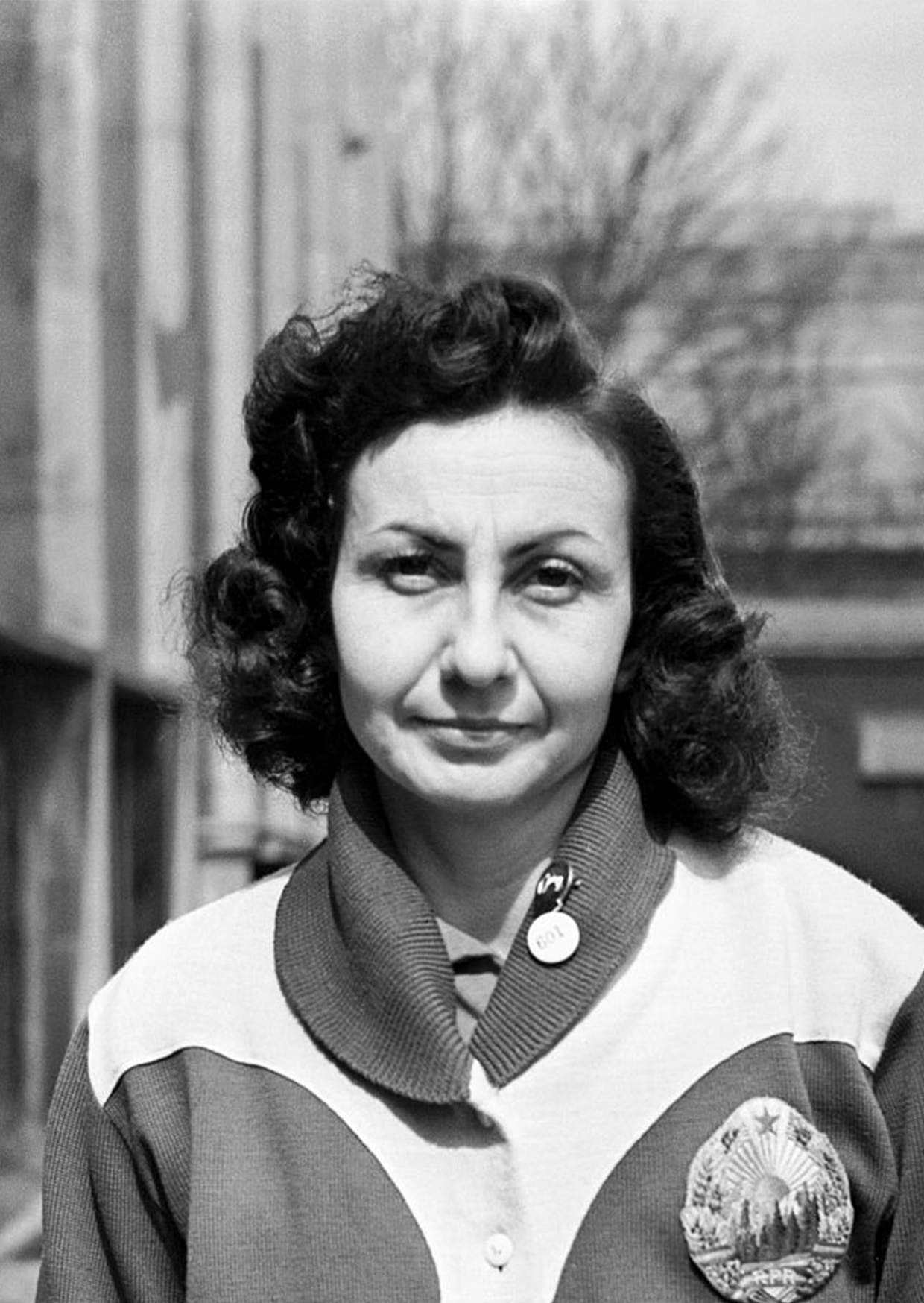 From the Israeli championship title to being a housewife
Rozeanu won the national championship of her new country the same year she defected. But it could not match her previous successes. Although she became the Israeli champion in the singles three times, and won the VI Maccabi Games in the women's singles competition, she was unable to integrate into the Israeli table tennis federation. She ceased her involvement with active sports. She lived with her former husband, who taught tribology at the Department of Materials Science at Haifa Technical University, worked as a monit-serut driver (a typical Israeli taxi that follows the bus route but stops, gets off and picks up passengers wherever it stops) and in a computer factory. In 1969, she separated from Lou Rozeanu and married Dr. Eliezer Lopacki, a Polish-born man, with whom she lived as a housewife. In 1969, in answer to a journalist's question, she said: 'I haven't had a racket in my hand for five years. You know what: I have no idea where a ping pong table might be in my neighbourhood".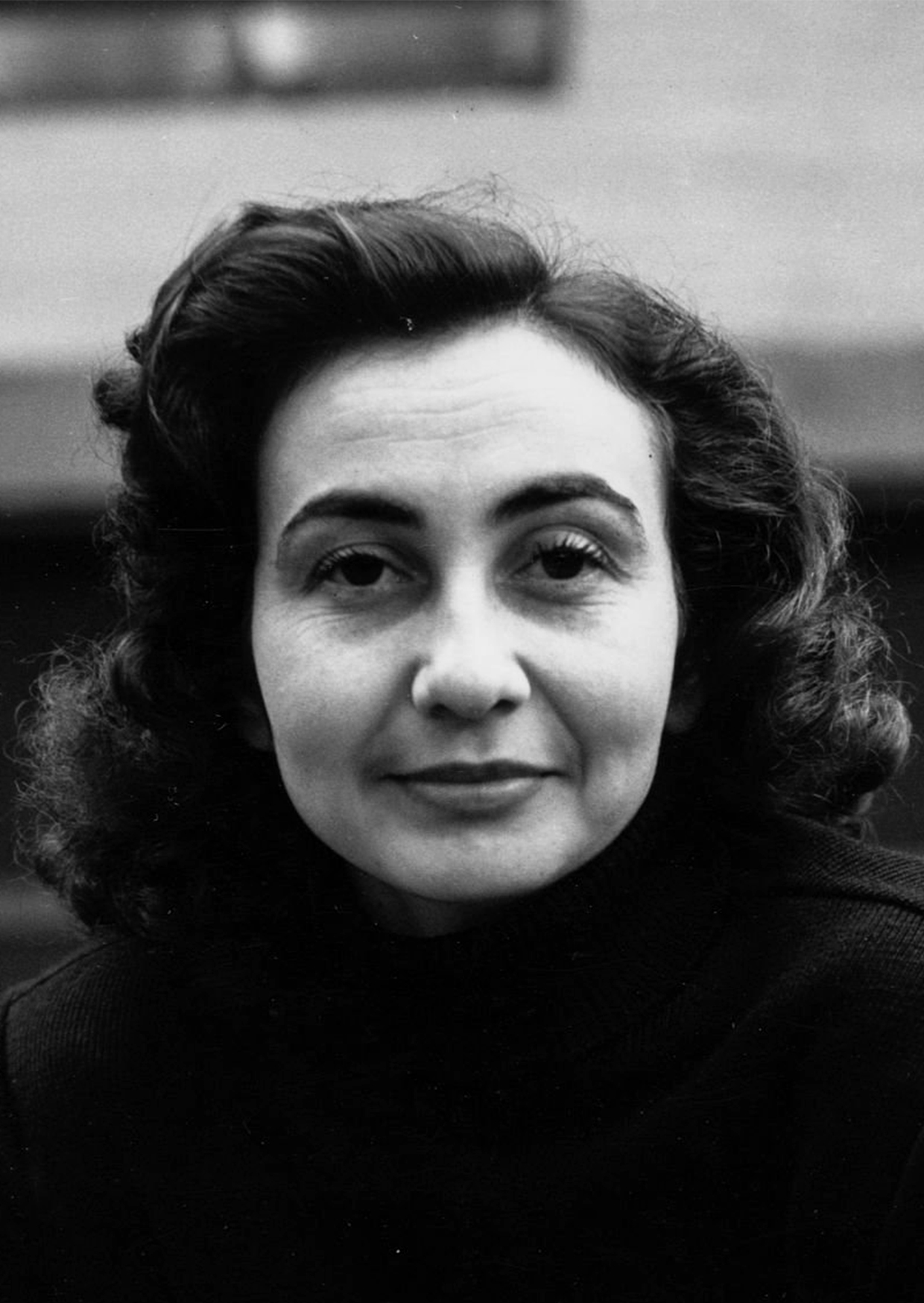 Numerous World Championship titles
At the World Table Tennis Championships, the winners of the women's singles lift the Geist Prize trophy. Rozeanu did this the most times, on six consecutive occasions (1950, 1951, 1952, 1953, 1954 and 1955). This puts her ahead of the four-time World Championship winner Maria Mednyánszky (although she only received the trophy once, in 1931, when she won her last World Championship, as it was founded that year by Dr. Gáspár Geist, President of the Hungarian Olympic Athletics Federation). However, if we look at all the World Championship victories (because there are not only individual, but also doubles, mixed doubles and team victories), Mednyánszky comes out on top, with 18 gold medals compared to Rozeanu's 17. In addition, there were no team events in Mednyánszky's time, and Rozeanu won five World Championship golds as a team member (1950, 1951, 1953, 1955, 1956). In 1956, she could not win the singles, but in doubles with Ella Zeller and as a team she defended her World Championship title of the previous year. In total, she won 29 world championship medals (17 gold, five silver, seven bronze).
In 1958, at the first European Championships of the sport in Budapest, she won the women's doubles with Romania's Ella Zeller. In total, she won seven European Championship medals (one gold, three silver, three bronze).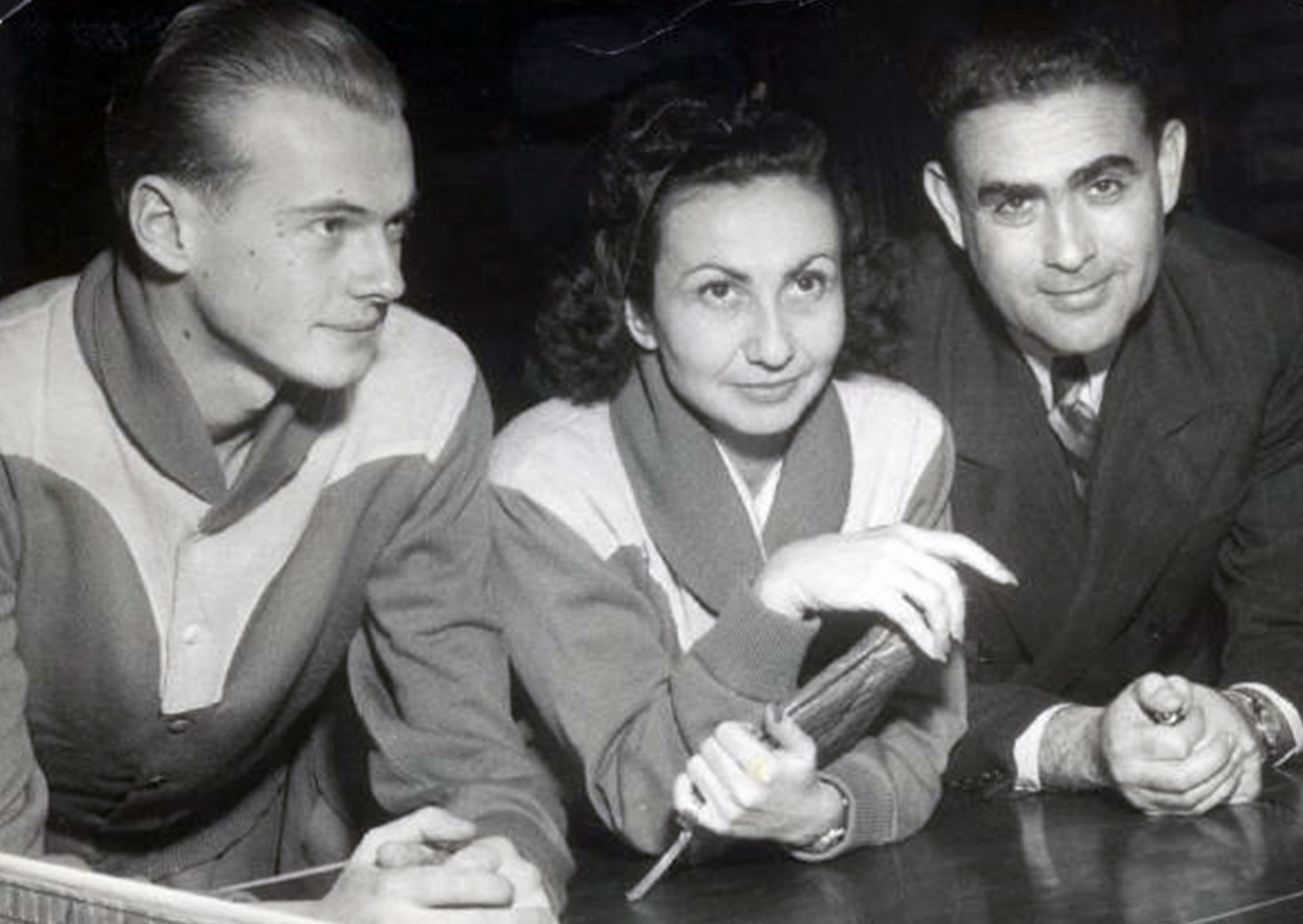 Against and together with Gizi Farkas
Rozeanu took the world title in 1950 from Gizi Farkas (who had been individual world champion three times in a row). At the same time, they competed together in doubles for the W.J. Pope trophy, eventually winning the silver medal. In 1953, they competed together in doubles at the World Championships in Bucharest, which they won. However, the most memorable match between the two was the women's singles semi-final of the 1948 World Championships in London. A huge fight developed between the two competitors, they were already in the fifth set, which Farkas won 24:22. However, the Romanian team saved the match, as the last set lasted 29 minutes instead of the allotted 20. The referee admitted that he forgot to stop the bout in time, and explained that he was carried away by the beautiful game. Gizi Farkas later recalled that it was the highest praise she had ever received for her playing. In the rematch, Farkas won easily 3:0.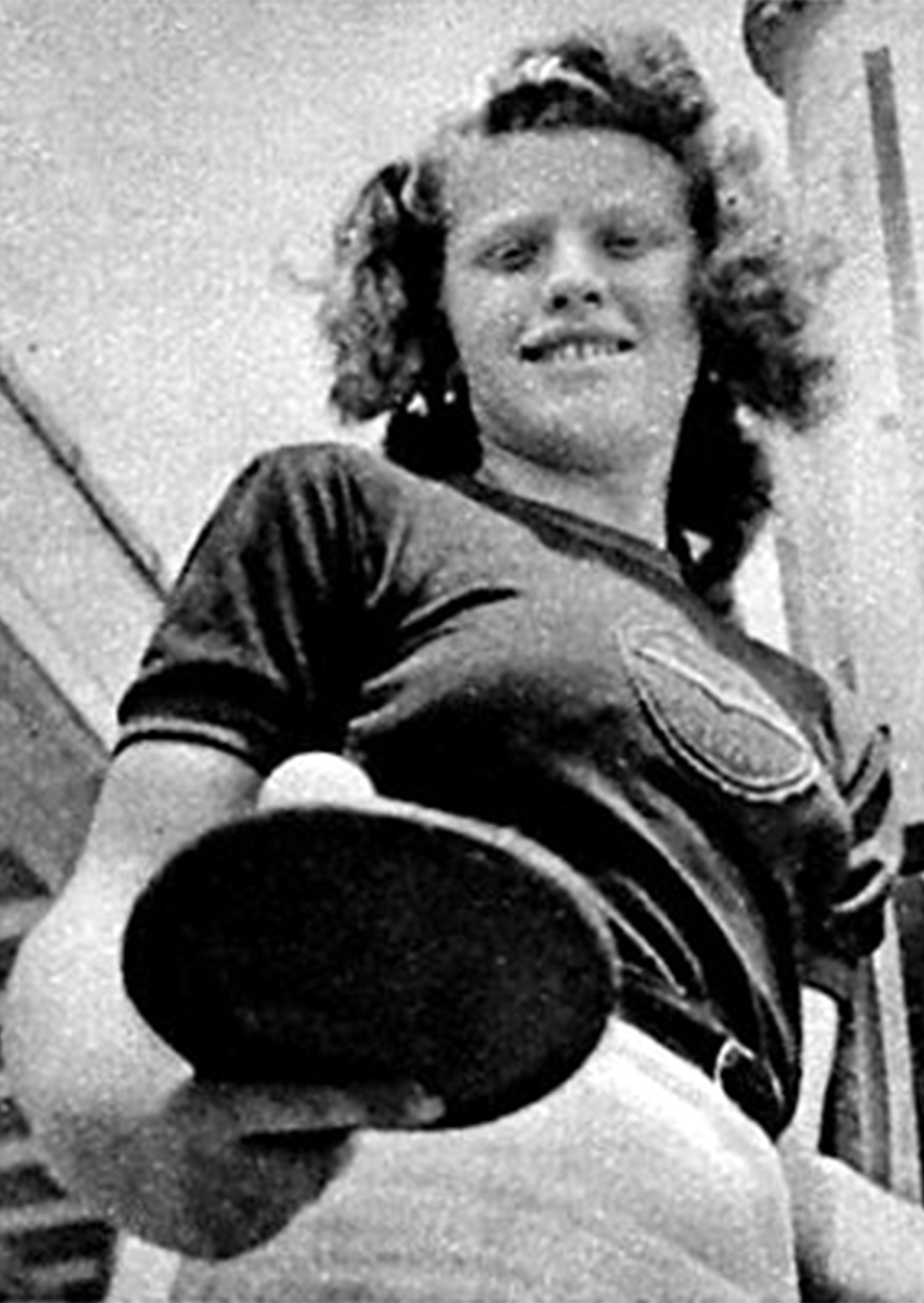 The last European women's world champion
By the 1954 World Championships in London, the Japanese advance in the sport of table tennis was very striking. Rozeanu managed to beat Tanaka Josiko here at the age of 33. But at the 1956 World Championships in Tokyo, she did not even make it to the top 16, losing a dramatic battle (21:19, 22:20, 32:30) against the not very highly ranked Tasaka Kijoko. "I came as a world champion, I leave as a player," stated a resigned Rozeanu. (Nevertheless, she won the gold in the team and women's doubles.) In 1955, Rozeanu was the last European woman to win a world championship in the singles table tennis. Since then, only Asian athletes have been awarded the Geist Prize trophy up until today.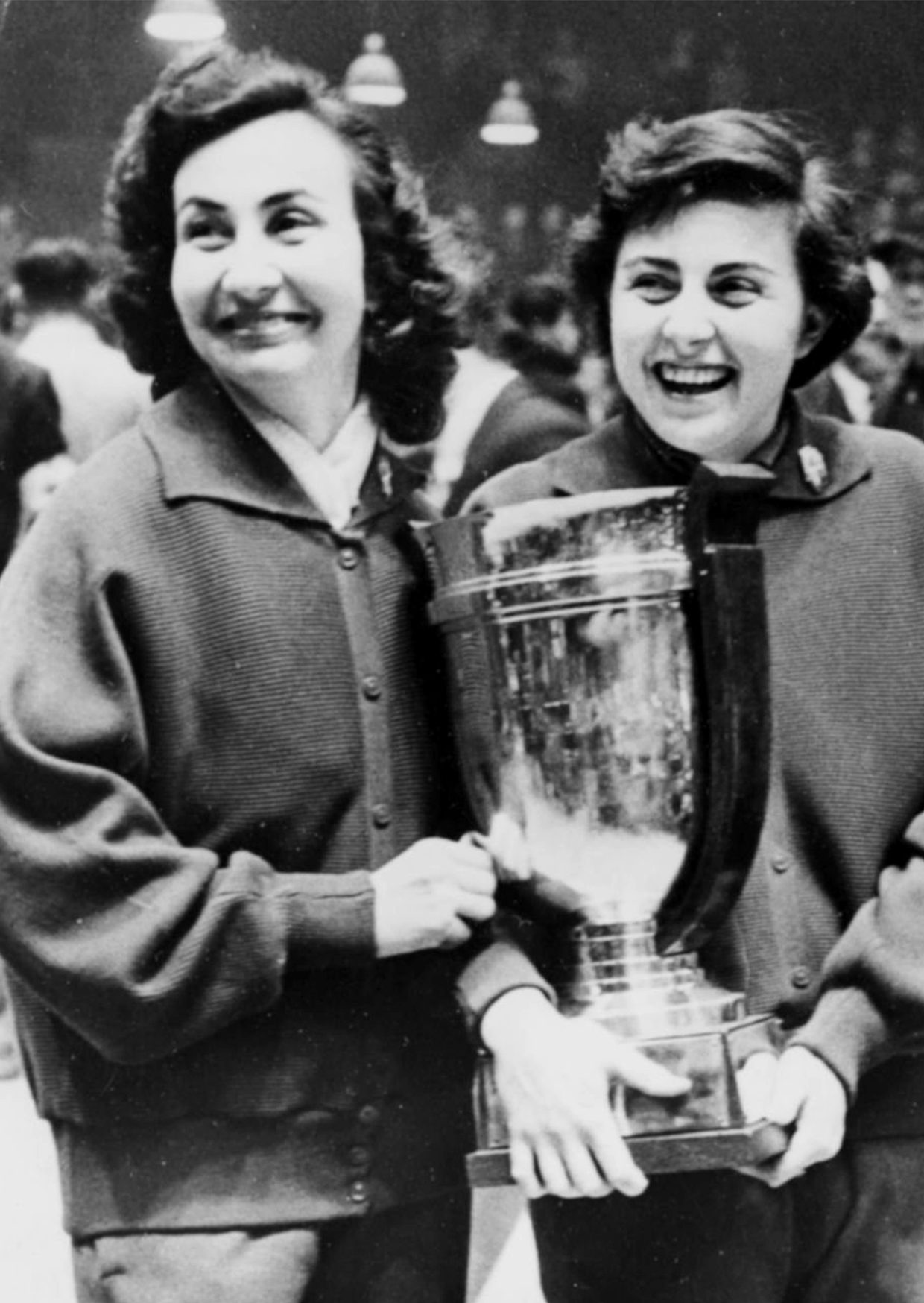 The first bird of athletic table tennis
The first half of the 1950s saw a transition in table tennis history between the defensive style of play and the athletic, attacking style of play later adopted by the Asian nations. Rozeanu played defence with confidence, but was also able to launch accurate, sweeping attacks that surprised her opponents. By the end of the decade, this had become a common "winning" tactic among table tennis players. At the World Championships in Budapest in 1950, the reporter praised her excellent forehand striking and quick footwork. She was later described as "bombing like a gauntlet". At the 1952 World Championships in Bombay, she beat her great rival and occasional teammate, Gizi Farkas, with her stamina (according to Farkas' recollection). Rozeanu was such a strong player for her age that she competed in the men's field in a tournament in Bucharest in 1950. In fact, in 1953 she defeated the East German men's national champion Heinz Schneider in an official match. No wonder, as she says she trained with men whenever she could.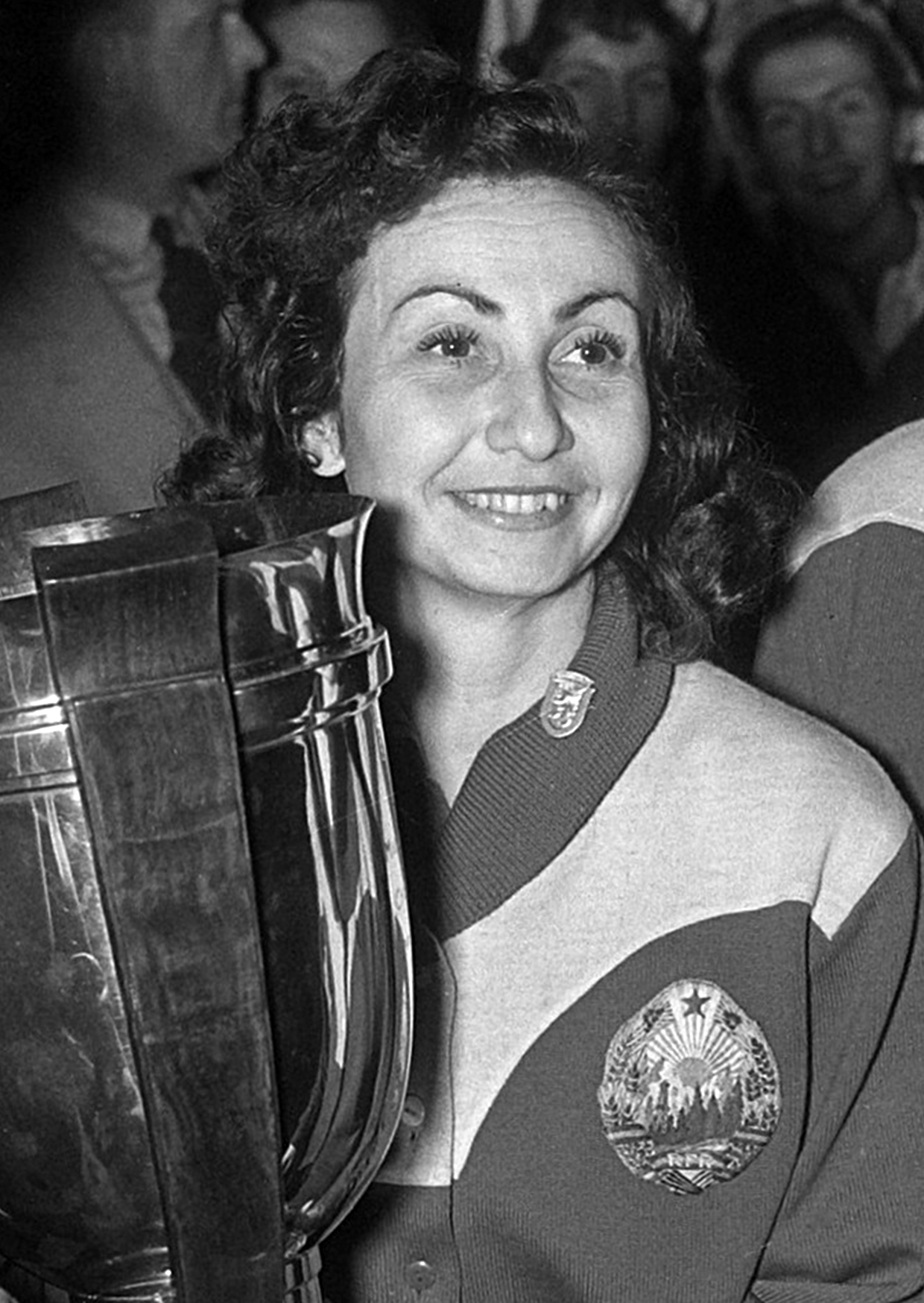 Persecuted by both the Nazis and the Communists
In Romania in 1940, General Antonescu became Conducător, the all-powerful leader, and accelerated the anti-Jewish measures that had already been taken to state level under the Goga-Cuza government. The Adelsteins were stripped of their assets, Angelica was banned from clubs and, as Romanian national champion and world championship silver medallist, was forced to give up table tennis for five years. She survived the deportation of the Jews in Romania and was able to compete again after the war. But under the communist dictatorship, she was considered a class enemy because of her bourgeois background. They did not look kindly on a Jewish "bourgeois" athlete representing Romania in table tennis competitions, and where they could, they prevented her from doing so: she could only travel to the World Championships in Budapest in 1950 by promising to become a world champion. The family's livelihood depended on it. She managed to return home with two gold medals (individual and team), but even the World Championship titles she won continuously from then on could not consolidate her position.
Her husband tried unsuccessfully to defect to Israel in 1959. As punishment, the communist authorities banned Rozeanu from participating in the forthcoming World Championships in Dortmund. She had officially divorced her husband in the hope to keep her job in the table tennis federation. In vain, because she was allowed to play, but was dismissed from her job as a coach and federal employee. She had to settle for becoming a sports editor at the daily newspaper România Liberă. Her articles were signed as Angela Holban. The communist dictatorship turned its back on her, even though she was a world-famous sportsman and tried to be a good citizen. After her brilliant victory in 1950, she told the Friss Újság newspaper that "the success is not only ours, but also theirs, the workers, who are making new and new efforts every day to make the Romanian People's Republic prosperous, to improve living conditions, to create a life free from exploitation". In 1960, she was again allowed to compete at the European Championships in Zagreb, where she triumphed in doubles and won the mixed doubles silver medal with Radu Negluescu.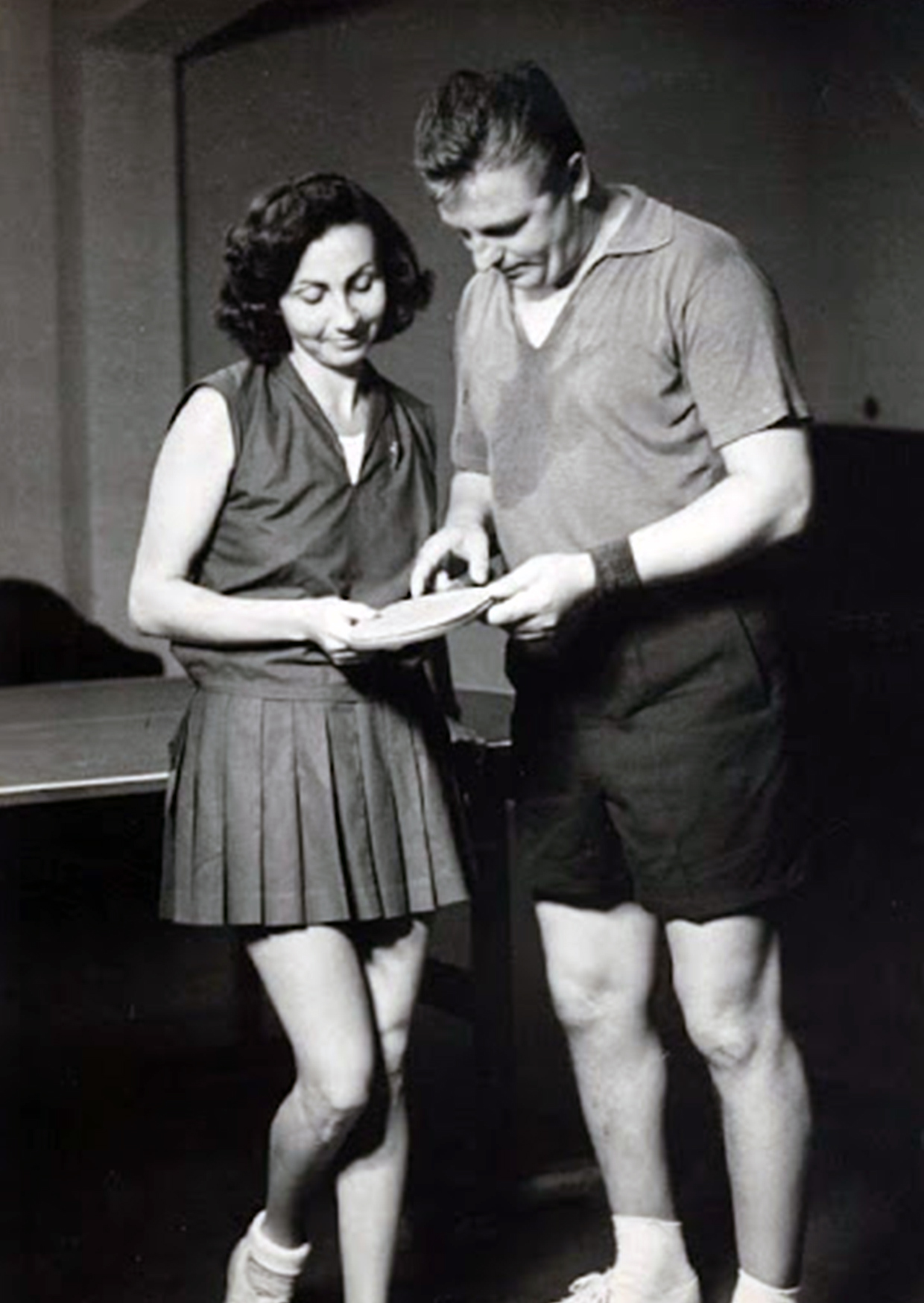 1921.10.15 – 2006.2.21