On the occasion of Purim, on March 16 at 4 pm, our guest, Lajos Timár, associate professor and dance teacher, will teach everyone the basics of traditional Jewish movements.
No holiday can be complete without festive flavors! After the dance, participants are offered a Flódni Cake.
Fee: 1.000 HUF.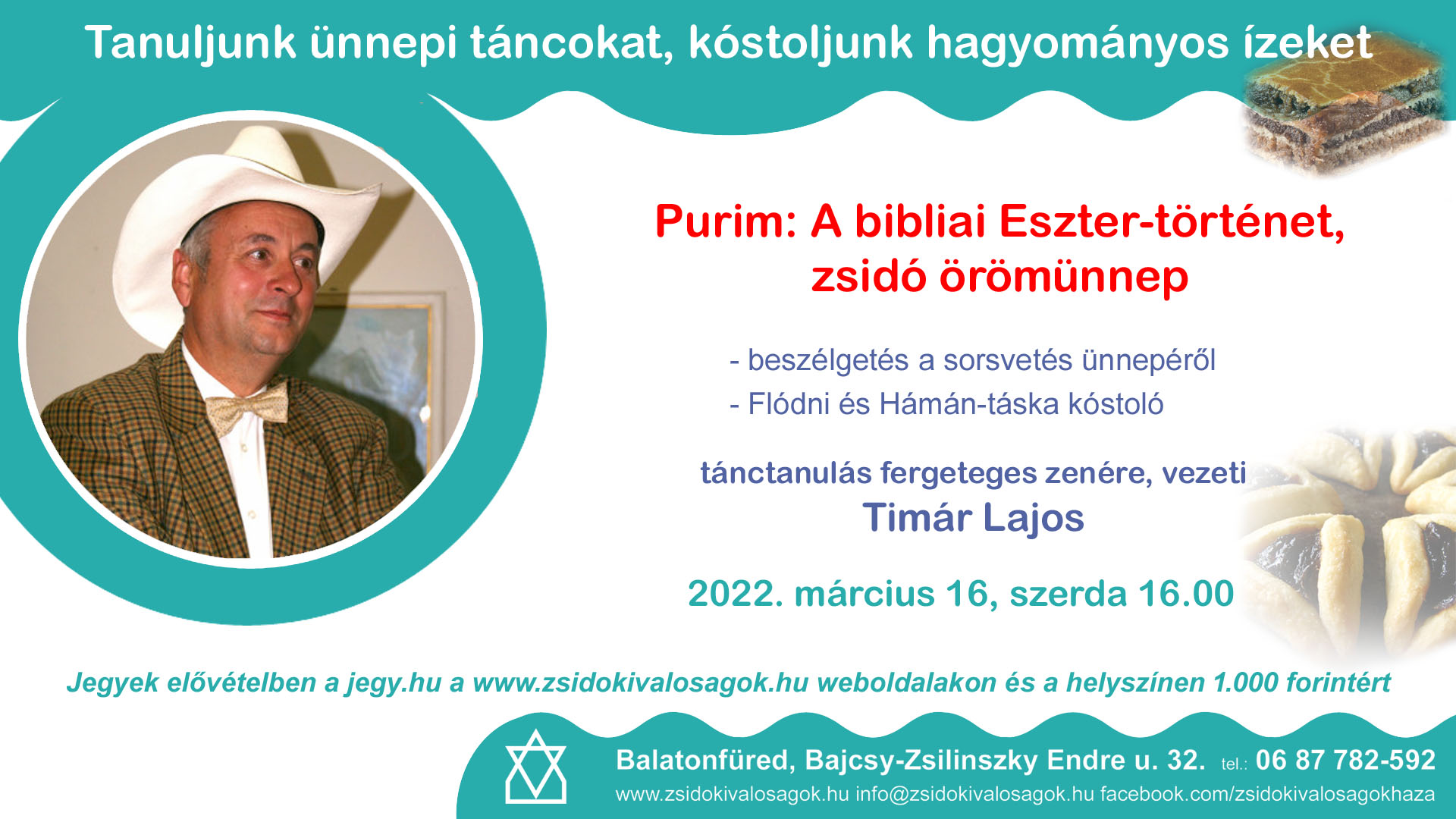 Tickets are available at the following link.